SOCCSKSARGEN, ARMM, & CARAGA SOLO BACKPACKING
Discover the hidden gems of Mindanao. Uncovered them from all the horrifying news out there! 🖤
Calling all the brave souls to explore Mindawow. #MybirthdayUltimateTour. 🛫
SOCCSKSARGEN, ARMM & CARAGA SOLO BACKPACKING. 

🔥
👣 South Cotabato
👣 Cotabato
👣 Sultan Kudarat
👣 Saranggani
👣 General Santos
👣 Maguindanao
👣 North Cotabato
👣 Agusan del Norte
👣 Agusan del Sur
Day 1: CRK-DVO 

🛫
Terminal Fee: 💰150.00
⏰8:00AM: ETA Francisco Bangoy Int'l Airport.
Destination:
Saranggani, General Santos. 👒
.
Taxi to Ecoland Bus Terminal 💰360
YellowBus to General Santos 💰259.00(4hrs.travel time)
Half day tour 💰300.00
Plaza heneral santos
Pacman wildcard gym
Tuna complex
🚖3PM ETD Bulaong Terminal going Lake Sebu, South Cotabato. 💰150.00 (2hrs)
First trip: 4AM
Last trip: 4PM
.
5PM: ETA Lake Sebu. 🌺
🏠Check in: T'BOLI HOMESTAY 💰350.00 with breakfast na sobrang sarap. I chose this accommodation to experience T'boli life. ❣️
Contact: (0935) 456 9359
.
Met my housemate David from Spain and had dinner with him. Perks of traveling alone? You'll meet new friends. 😊
.
Lights Off. 🙂
Day 2: Lake Sebu Cotabato, Sultan Kudarat, Pink Mosque Maguindanao & Grand Mosque, Cotabato. 

🕌
⏰Wake up call: 5:00AM
.
Contact: Kuya Jun 0906 758 6256
(Legit tour guide and very good photographer)
Viewing Lotus: 💰200.00 (boat rent)
7Waterfalls Zipline: 💰350.00
Divine mercy 💰65 for the candle.
Weaving Center (donation only)
Before I left Lake Sebu, I met an old friend Dave from Davao who is currently visiting lake Sebu too! Woah. This is so very unexpected! Nice to see you again! 🧡
11AM: ETD LAKE SEBU
Van to Surallah 💰40.00
Van to Isulan Provincial Capitol. SK
💰50.00
Trike to Isulan provincial capitol and back to Isulan Terminal 💰 40 (because I asked kuya to wait me na)
.
Husky bus to Pink Mosque (Masjid Dimaukom) 💰70.00
Tell the driver to drop you at the Pink Mosque, you wont missed it. Its in the right side if you're heading Cotabato.
Trike to Pink Mosque 💰20.00
I ask kuya to wait me na bawal kase magtagal doon for safety purposes. We also opt to see Mamasapano saf44clash spot. This is not advisable if you are alone, no choice lang ako kase andon na ako. Always follow your instincts and pray for your safety. 🙂
quick picture taking then escaped.
.
3PM: Van to Grand Mosque
(Bobong Crossing) 💰50.00
4PM: Habal habal to Sultan Haji Hassanal Bolkiah Masjid (Grand Mosque)
💰 150RT
4:30PM: ETA Grand Mosque
Rent Costume 💰50.00
5PM: ETD Grand Mosque
I asked kuya to wait me baka kase wala na ko masakyan pabalik mahirap na magpagabi sa daan. Also, I asked him to take me to my hotel. Just give him a certain amount as consideration.
This guy also told me his life story and i became speechless . 😱
🏠Check in: Hotel Almaseer 💰700
Location: Datu Odin Sinsuat, Maguindanao.
From Bobong Crossing, Just ride jeepney bound for Awang then tell the driver to drop you at Petron. 💰7.00
Contact: (0916) 298 5993
Day3: Mt. Minandar, DOS Maguindanao and Asik-Asik Falls, North Cotabato
⏰Wake up call: 5:00AM
.
My original plan is to visit Asik-Asik Falls only but Mountains are calling! Lets do some hiking herein Mindanao. Mt. Minandar, is a 3/9 climb located at Datu Odin Sinsuat in Maguindanao.
I made hike arrangement with Sir Datuhabib Ala Salazar ( aapelyido ko pa amazing!)
Contact: +63 905 617 1725
you can also contact him if you're planning to visit another part of SOX and ARMM. He is a registered tourism officer in DOS. Thank you sir for the safe trip!
.
5:30AM: We ride payong-payongan from Hotel Almaseer to Mt. Minandar registration area 💰150.00one way.
6:00AM: Registration 💰25.00 and secure guide 💰150.00
dont worry its safe to do hiking in Mt. Minandar, just coordinate to their tourism and registration area. 🙂
Mt. Minandar has so much to offer! Its better to see it once than hear about it hundred times. 💕
9AM: ETA jump off.
Back to the hotel then fixed things. Check out.
Ride a jeepney to Cotabato with TOWN signage and ask the driver to drop you at Tams Bakery, from there its just walking distance to the van terminal going Midsayap. 💰16.00
Dahil mabait yung nasakyan ko, hinatid ako sa mismong tapat ng terminal.
.
.
🚖Van bound for Midsayap and alight at Libungan Crossing 💰70
11AM: Arrived at Libungan Crossing.
.
Contact: Kuya Yson 0926 860 5767
💰1,300 habal habal RT to Bgry. Dado
recommended tour guide! Maliban sa napakagaling mag dispatsa ng photobombers, magaling din mag alaga ng guest. Hinde ka papabayaan like sbhn mo lang kung ano kailangan mo like saan masarap kumain at kung saan ang pinakamabilis na way ppunta sa next destination mo. Sya na din bahalang magsasabi sayo saang spot maganda kumuha ng litrato. 💯
LUNCH: try their Pastel! Masarap 10pes lang! 👌
1PM: Trek to Asik-Asik Falls
(15-20mins)
Registration fee. 💰35.00
2:30PM: END OF TOUR
Ask kuya to drop you at WAO If you are heading Cagayan de Oro. Midsayap naman if you are bound for Davao. 🙂
🚖Bus to DVO 💰259.00 (4hrs)
.
4:30PM ETD TO DAVAO.
9PM: ETA DAVAO
met Dave in Davao and do some foodtrips and roadtrips around Roxas Night Market. 😋
Thank you Dave for your hospitality! 🙂
Supposedly, pupunta akong Dinagat Islands via Surigao pero since late na din ako sa biyahe, sa Butuan nalang ako dumaretso. Hnde na ko nag accomodation dito kasi ilang oras nalang aalis na bus from Davao going Butuan.
12:00Midnight: DVO-BXU 💰730.00 😱 ang mahal! Non stop daw e tsaka may tv bawat upuan. Ganon yon??? Sa bus nalang ako natulog. 🙂
DAY 4: Butuan, Agusan Del Norte
5:30AM BUTUAN
Trike to Gloreto Luxury Hotel: 💰50.00
Check in: 💰700.00
Pahinga lang tas ligo, kain na din.
7AM: Decided to see Bega Falls in Prosperidad, Agusan del Sur since its just 1hr away from Butuan.
Ride a bus bound for Davao and alight at AWA JUNCTION. 💰100.00
9AM: ETA Awa junction
Habal habal to Bega Falls registration area (20-30mins) 💰150.00 RT.
Registration: 💰35.00
.
379 steps to Bega Falls! 😱
Ako lang mag isa bumaba hnde na kailangan ng tour guide tapos pagbaba ko wala man tao sa baba medyo natakot ako kase ako lang mag isa doon. Hahaha bute nalang may group of friends na dumating from Butuan. Mababait naman makukulit nga lang. nice to meet you po! 😊
.
Photo ops then lunch with Kuya Jun (my habal habal guide)
1PM: ETD TO BUTUAN
2PM: ETA Gloreto Hotel.
.
Rest and Early dinner.
Lights off.
Day5: Vinapor Blue Water Resort and departing to Manila. 

💋
4:30AM Wake up call.
Check out. 🛫
5:00AM: Trike to Robinsons Terminal
💰50.00
Ride a bus bound for CDO, tell the driver to drop you at the crossing near Tagcatong Elementary School in Carmen. 💰95.00 (1hr ride)
.
Hire a trike or habal habal to Vinapor Blue Water Resort 💰200RT.
.
Entrance fee: 35.00
Pool Access: 100.00
.
.
9AM Bus TO CDO (5hrs ride from Carmen)
💰330.00
.
1:30PM ETA Agora Terminal.
Lunch.
2pm: Van to Airport 💰200.00
🛫Fly to Mnl.
(Dapat Clark ako e, nag cancel nang flight kaya nagrequest na kong sumabay pa Mnl.)
.
.
1. Being solo traveler is not that easy, its a matter of courage and faith! Faith to God and to yourself.
2. My journey is somehow a safe journey but I cant tell you that its totally safe, danger is everywhere so be vigilant always especially to the Muslim areas, wear proper attire. Dont wear shorts and sleeveless! Respect their Mosque, traditions and culture. You don't have to worry, Military checkpoints are everywhere you can ask directions to them.
3. Always bring your Id and use google maps.
4. People in these places are aware if you are a tourist or not so just ignore the stares and focus to your plans. If you are not comfortable in what you are doing or where you are going, don't insist.
5. Contact your guides before coming. Also, book ahead your accomodation.
If you are not in hurry naman please bus na skyan nyo if pwede. Mabilis kase magdrive mga van doon e overloading pa.
6. Listened to locals' stories and you'll be amazed that not all we see and heard in news are real.
7. Sox, Armm and Caraga have so much places to offer! Visit and see! 💕
To sum up, its a smooth tour experience and promised to do it again. 💋
.
.
I would like to thank all of the people who prayed for this safe trip.
Also, those people I met along the way that made this travel memorable and safe.
Of course, my trusted tour guides for taking care of me. Thank you so much!
.
Ps. pinost ko to para mahanap ako nung nakilala ko don hinde ko kase nakuha pangalan nya. 😭
.
Bucket list Checked! 💘
#SoxIsNext #Roadto81provinces #61/81ph
#Armm #CaragaRegion #MindaWow #DosTourism #Soccsksargen #MustTravelPh #LakbayPinas #Abyahera #WetravelPh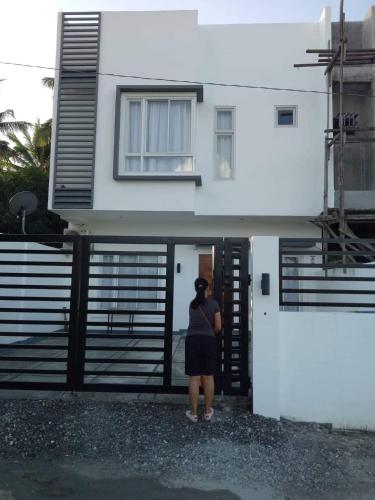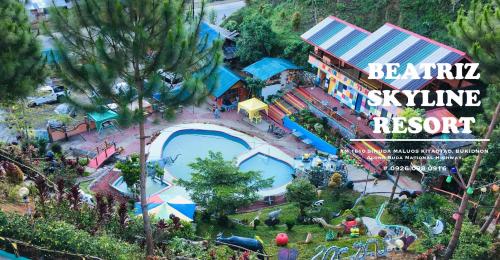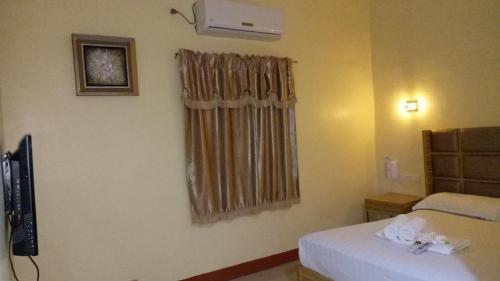 WHAT TO READ NEXT