If you've have not been to Camarines Norte yet, now is definitely the time to make up your mind, pack your bags, and bring your friends along on a trip to the gate to Bicolandia.
Camarines Norte is currently taking action on boosting their tourism industry.  Why is it the best time to visit this province? Because you can be the first one to experience all of it! Meaning you won't have too many competitions on bus, rides, and especially the experiences. Each place in Camarines Norte is unique in its own way and people in this province should forever be grateful for having such a great place to live in, all with natural wonders!
Here's a list of beaches and islands you can definitely go to while in Camarines Norte in no particular order.
1. Calaguas Island
When in Camarines Norte, you should definitely visit the famous Calaguas Island located in Vinzons. Calaguas Island boasts of a long coast of pure white sand. It's a pristine beach located 2 hours away from the city of Vinzons. Beware about the waves though! On a not so good weather, waves good go as high as 5 feet or more! But after all the struggles on your way to the island, you'd definitely experience a good relief upon reaching the paradise island.
2. Bagasbas Beach
Next on the list is the Bagasbas Beach. With an almost 2.5 kilometer stretch of shoreline facing the Pacific, Bagasbas beach boasts one of the best sunrise views in the region. The beach is also known as the Surfing Capital of Bicol. It is located in Daet, Camarines Norte and you can train yourself to surf for a fee of 300 pesos (15 USD) with an instructor good for one hour.
3. Parola Island
Parola Island comes third on this list. It was formerly known as Tailon Island and is located off the coast of the town of Jose Panganiban. Parola Beach is known for its pinkish-colored shoreline which is clearly visible when the sun starts to set in, also known as the Pink Beach. This island is just small but it's so virgin and unspoiled which makes it one of the best islands to visit in Camarines Norte. See full album of this beach here: Parola Island album
4. Pulang-Daga Beach
Pulang-Daga Beach (Pulang Lupa in Tagalog dialect) comes fourth. It is located in Paracale, Camarines Norte and can easily be navigated by land. The stretch of white sand (actually semi-white and brown, especially during summer) makes it ideal for a day tour and family getaways. This beach is ideal for swimmers and offers a great panoramic view of the ocean. This is also a good spot to capture the sunset.
5. Macolabo Island
Macolabo Island goes on this list as well. Another gem and gold of the town of Paracale is the Macolabo Island. It can be located after almost an hour of boat ride from the fish port of Paracale. Known for its fine white sands and turquoise blue waters, it's one of the best paradise islands to be in. It's a less crowded island as well perfect for people who'd like to remove themselves temporarily from the hustle of city life.
6. Bulalacao Beach
Another one and probably a newly heard beach are also on the rise named Bulalacao Beach. Also located in the town of Jose Panganiban. This one definitely is an unspoiled white sand beach as there are not many houses and people around the beach. You definitely will have the beach mostly to yourselves, and I think that is perfect! Great for campers and night photographers chasing the milky way!
7. Pag-asa Beach
Pag-asa Beach is just 3 kilometers away from the town of Jose Panganiban. It has become popular for people seeking to swim and do some water sports. You can drop by here or camp overnight and the good thing is that this beach already has cottages and comfort rooms. They have put up a net over the coast to prevent jellyfish on swimming within the shore where people usually swim.
8. Siete Pecados (Mercedes Group of Islands)
Last on the list is the Mercedes Group of Islands also known as the Siete Pecados. The Siete Pecados is composed of 7 islands located in the vicinity of the town of Mercedes in Camarines Norte where you can also find the tastiest tinapa or smoked fish. Will provide a separate and exclusive blog post for this stunning Siete Pecados.
The 7 islands are namely:
a. Caringo Island – Composed of white sands and shells type of beach.
b. Canimog Island – The closest Island to the mainland. It's also the biggest among the seven islands of Mercedes.
c. Apuao Grande – The biggest of the Apuao islands. It's a beach with pine-like Agoho trees as their main attraction and is interconnected with another island, the Apuao Pequeña, by a sandbar.
d. Apuao Pequeña – A good spot for camping and relaxation. This island also has a sanctuary for bats and wildlife.
e. Canton Island – a small, rocky island surrounded by mangrove forests. Unexplored caves can be seen in here but are only visible when it's low tide.
f. Quinapaguian Island – an island nearby Apuao Pequeña and Apuao Grande, but still needs to ride a boat to reach this island.
g. Malasugui Island – the smallest island among the Siete Pecados.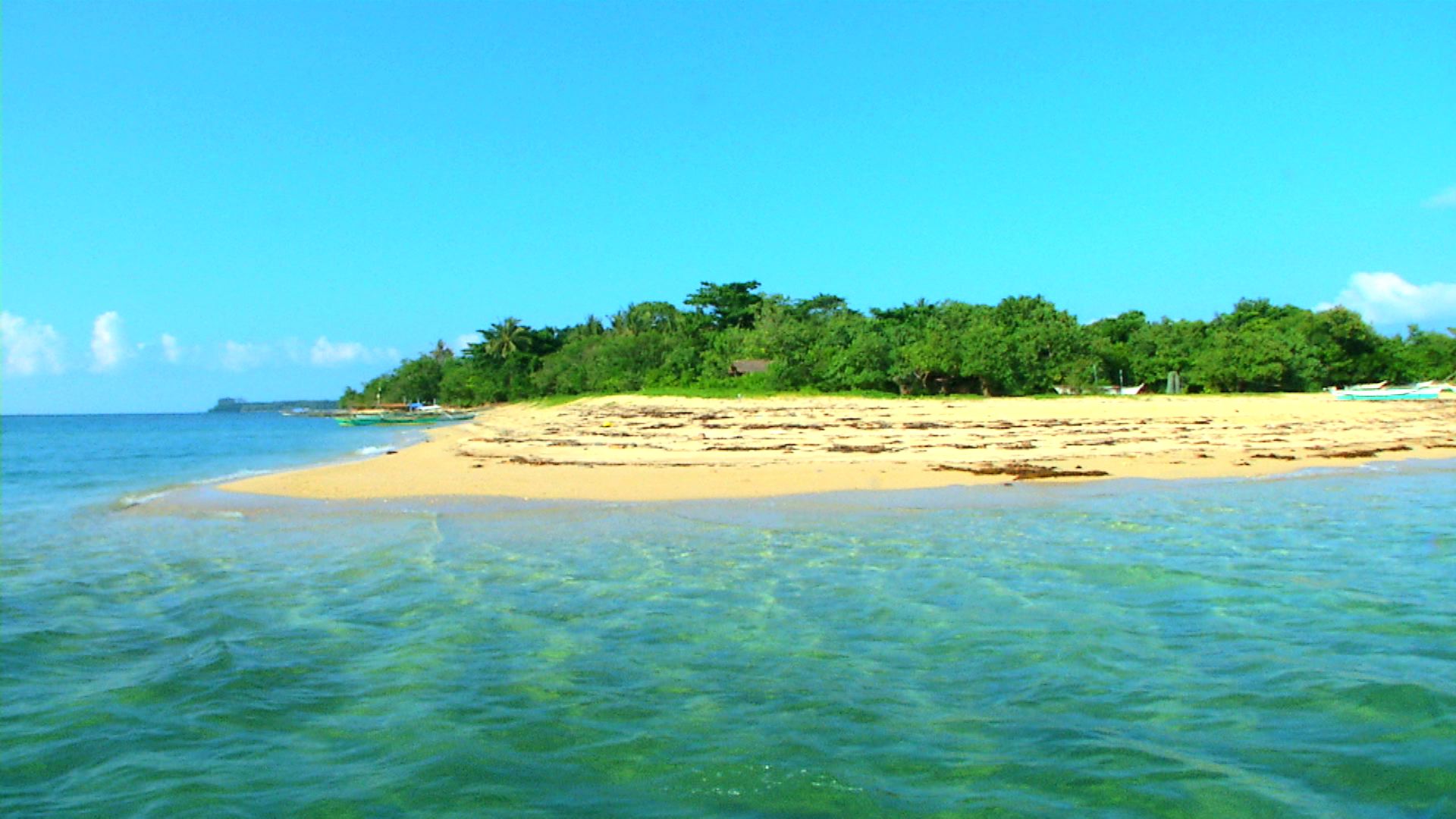 These are only a fraction of the go-to places for island paradise and awesome beaches from Camarines Norte! Time to get that adrenaline going and start the adventure to Camarines Norte!
Do you have anything to add to the list that we also should visit?
Similar Guides
TRAVEL GUIDE + ITINERARY TO PAROLA ISLAND, PINK BEACH IN CAMARINES NORTE
Parola Island's Unspoiled Pink Sand